Hey there! If you're looking to get into affiliate marketing or take your existing business to the next level, you've come to the right place. Affiliate marketing can be extremely lucrative, but only if you know what you're doing.
This comprehensive guide breaks down exactly how to set yourself up for affiliate marketing success in 2023. I'll be sharing proven tips and strategies based on the latest trends and practices in the industry.
By the end of this guide, you'll know how to choose the right affiliate products, maximize your sales and commissions, leverage social media influencers, and much more. Sound good? Let's dive in!
Choosing the Right Products is Key
The foundation of any successful affiliate marketing strategy is promoting the right products. You want to find offerings that:
Your audience will actually be interested in
Are high-quality
Offer great value for money
Have high conversion rates and sales commissions
A few smart ways to identify good products:
Look at reviews and feedback from actual customers.
Research products that competitors are promoting successfully.
Focus on digital products like ebooks as they tend to convert better.
Promote things you genuinely like and can stand behind.
How to Build an Effective Promotional Strategy
Once you've found some winning affiliate products, it's time to map out your strategy. Here are some best practices to maximize success:
Set concrete goals. What exactly do you want to accomplish? Increase website traffic by 30%? Generate 50 leads per month? Tracking goals keeps you focused.
Focus on providing real value. Don't just spam links. Give your audience truly useful information and recommendations. This builds trust and credibility.
Leverage multiple marketing channels, like your website, email lists, social media, and more. Diversify efforts to get the best results.
Always track performance data, like conversion rates for each campaign. This allows you to double down on what's working and improve areas that aren't.
Know Your Target Audience Inside and Out
Understanding your audience's interests, pain points, and goals is a key affiliate marketing success factor.
Really dig into your analytics and customer data to identify:
Demographics like age, location, gender, income level
Where they hang out online – Facebook? Instagram? Forums?
What information they seek out and share
What problems they need solved
With this insight, you can create tailored content that really speaks to their needs.
Maximize Sales With These Pro Tips
Alright, let's talk about how to boost those affiliate revenues!
Only promote specialty/niche products with proven high conversion rates. Mainstream products have too much competition.
Optimize your website's sales funnel – make sure your website guides visitors smoothly towards a purchase.
Be upfront about affiliate links. Transparency and honesty builds reader trust.
Run promotions and deals – give your audience an incentive to buy through exclusive discounts or time-limited offers.
Pay close attention to traffic sources, conversions, commissions – double down on sources driving sales. Cut out ones that aren't working.
Tap Into the Power of Social Media
Social platforms offer huge opportunities to showcase affiliate products and direct people back to your site.
A few smart social media affiliate marketing tactics:
Create dedicated landing pages for your top affiliate programs to link to from social posts
Run contests and giveaways promoting your chosen products
Collaborate with influencers in your niche to access their followers
Use hashtags related to your products to join larger conversations
The key is to drive social traffic to a dedicated landing page – not directly to a sales page.
Choosing the Best Affiliate Programs and Networks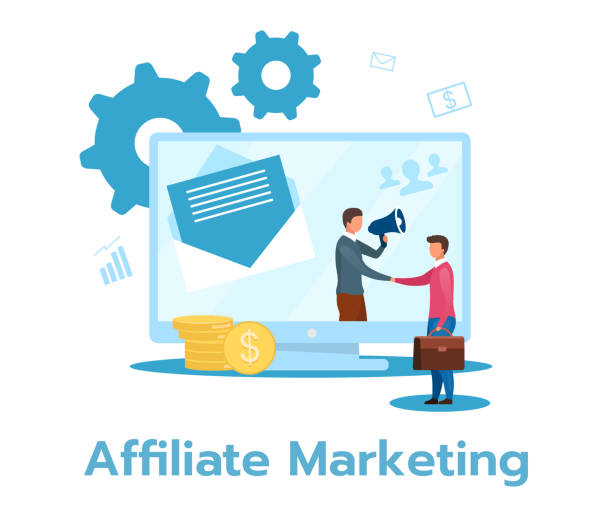 Not all affiliate programs are created equal. You want ones that:
Offer high commission rates on sales
Have products relevant to your niche and audience
Provide affiliate marketing tools and resources
Offer reliable and timely commission payouts
Have a good reputation among other affiliates
Some of the top affiliate networks include ShareASale, ClickBank, and Amazon Associates. Do your research to find ones well-suited to your business.
Craft Compelling Content
At its core, affiliate marketing depends on creating content that provides value, builds trust, and showcases products.
To produce compelling content:
Focus on solving reader problems and answering their questions
Format content in easily scannable and digestible ways
Blend educational content with occasional product recommendations
Don't overly self-promote – build that trust!
Taking the time to craft quality content pays off in the long run.
The Power of Email Marketing
Email is still one of the most effective affiliate marketing tools if done right. Here are some tips for success:
Offer an incentive like a coupon code for signing up for your email list
Send a regular newsletter with engaging content to build open rates
Automate sign-up welcome emails and promotional emails
Segment your list based on interests to personalize content
Promote time-sensitive deals to incentivize purchases
Email marketing takes work, but it can significantly boost conversions.
Continuously Test and Optimize
Affiliate marketing requires constant testing and optimization. Pay close attention to metrics and try new strategies to see what moves the needle.
A few ideas:
Try different headlines and call-to-action copy
Test placing affiliate links in different areas of content
Experiment with different promotional offers and discounts
Analyze conversions by traffic source and double down on ones performing well
Refine and improve your approach based on the data to maximize returns.
Wrap Up
There you have it – an in-depth guide to crushing it with affiliate marketing in 2023!
The key is to:
Choose excellent products and programs to promote
Build trust and add value for your audience
Leverage multiple promotional strategies and platforms
Continuously track metrics and optimize efforts
By following these tips and putting in the work, you can build a successful affiliate marketing business. Feel free to reach out if you need any clarification or have additional questions. I'm happy to provide more specifics based on your unique situation and goals.
Now get out there, start implementing, and drive those affiliate commissions to new heights this year!